After the release of the 1.4 update and in order to locate the Alien Warfare missions, you will need to head to your Missions menu either by pressing F8 by default, or pressing TAB to open the side menu, then selecting the Missions menu option.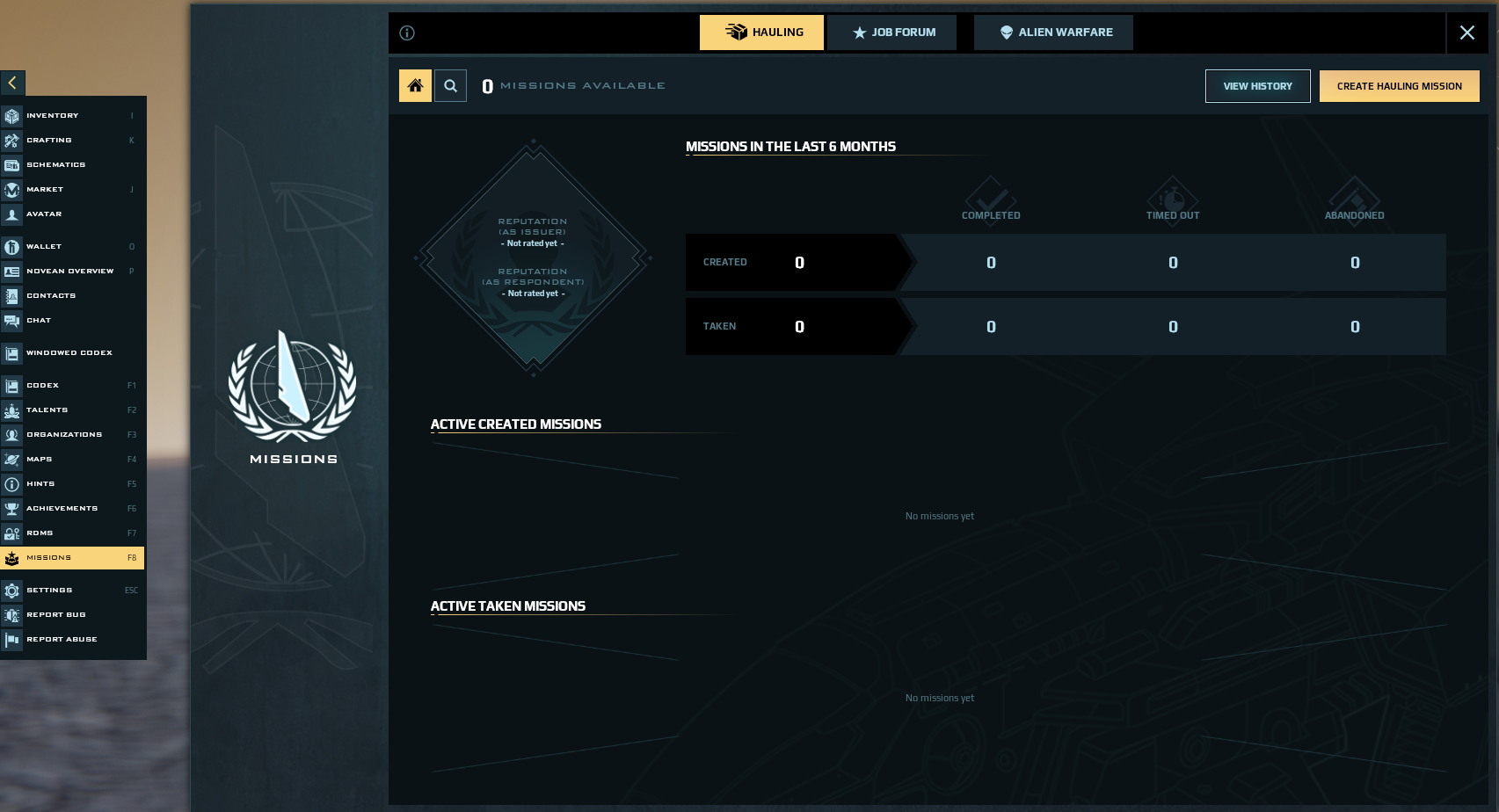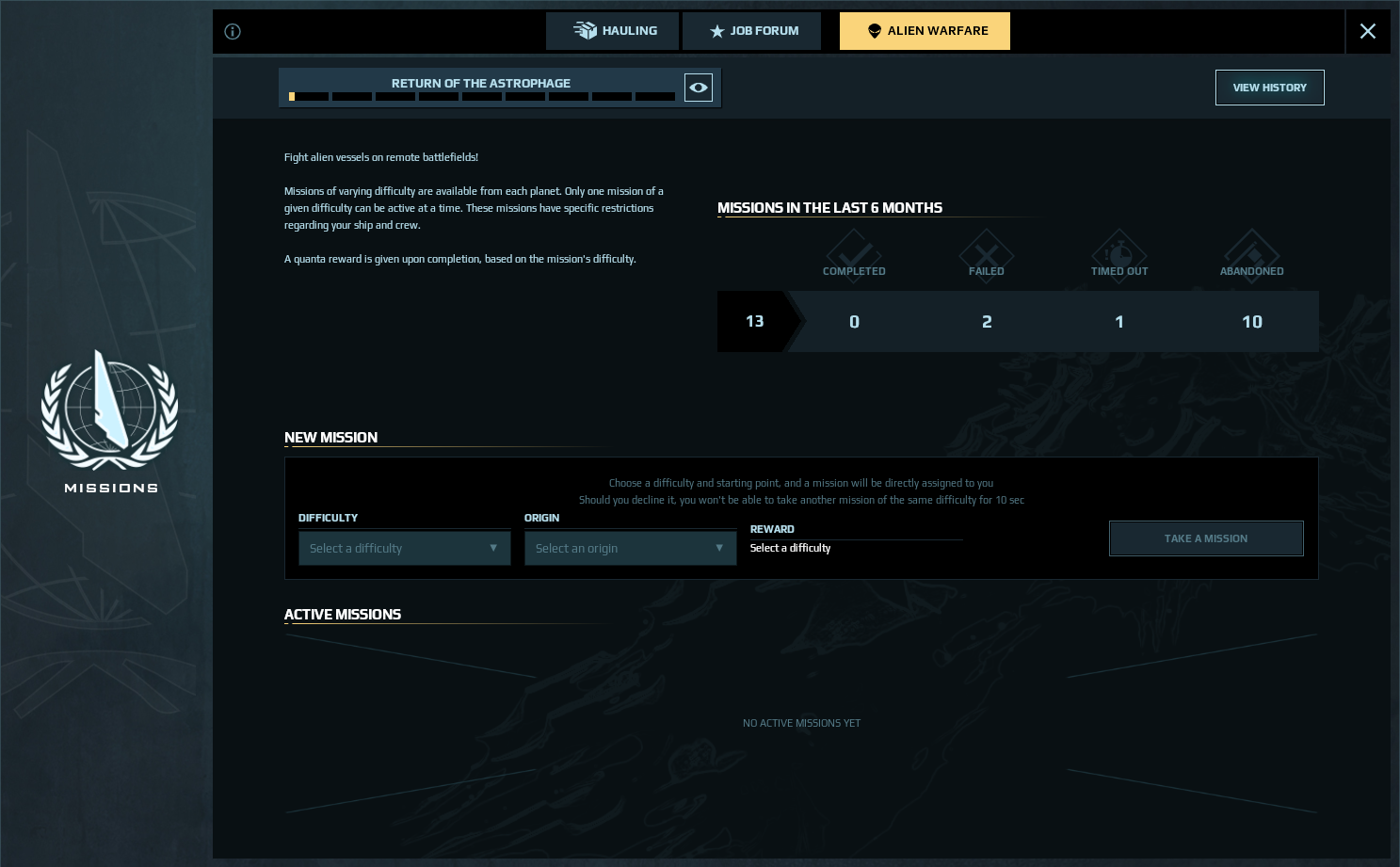 At this page, you will be able to select mission parameters such as your starting location and mission difficulty and request a mission.

From there you'll be presented with the mission details as well as restrictions and how many Discovery Points the mission is worth. When ready, you can accept the mission.

Should you not want to accept, you can decline the mission. Please note, doing so will place you on a 10 second cooldown before you are able to request another mission of the same difficulty.




Once you accept the mission, it will appear in your Active Missions section in your Alien Warfare menu, and you'll be able to view mission details, activate the mission portal once you are nearby it's specified location, set the mission portal as the destination, copy coordinates to your clipboard and abandon the mission.