OVERVIEW
Players can now see and navigate around the entire system map laid out to scale in three dimensions.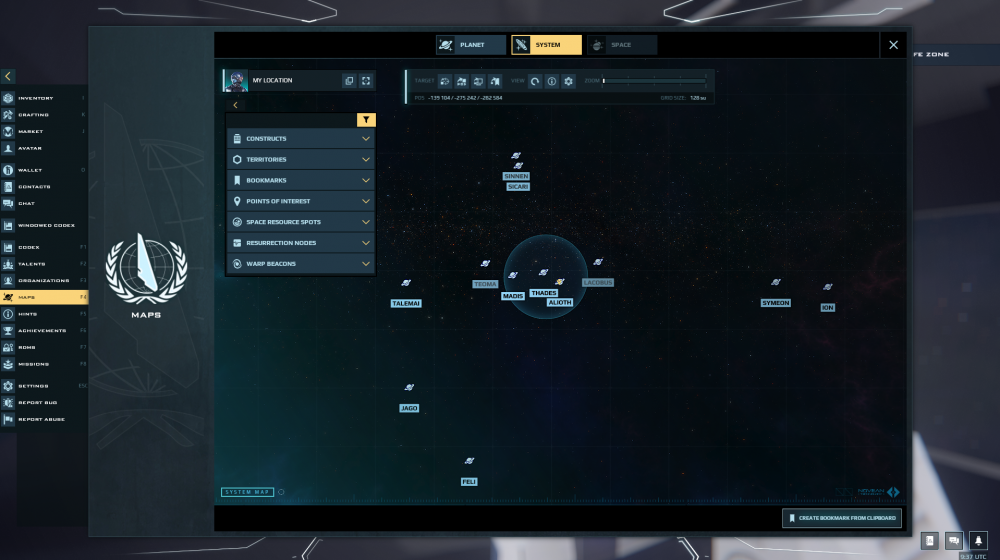 Setting a Warp Point will no longer replace your current destination. Players may now set a destination waypoint separately to a warp-specific waypoint.
Space resources such as the Alien Core Units are accessible through the map.
We've added a better organized menu that opens quicker and has a more useful filter system in the top-left menu, allowing players to filter items on the map by name, owner, or construct type.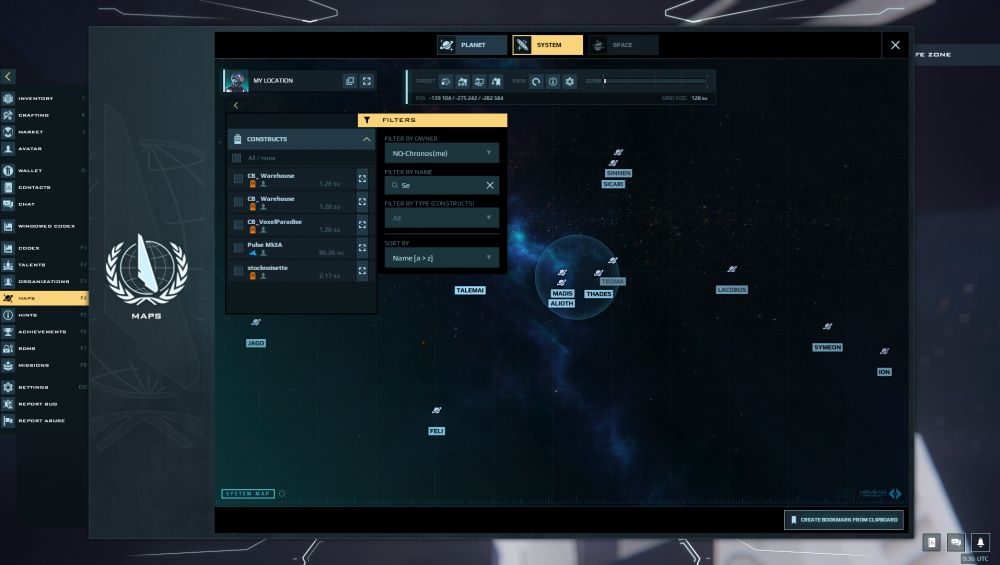 Players can see coordinates displayed in real time as they move the target around the map, allowing for precise copying of coordinates, position input and bookmark creation.
THE CONTROLS
You can freely move around the map, rotate it by holding left click, pan around horizontally by holding left + right click and pan vertically by holding right click. You can zoom by scrolling your mouse wheel. You can also reset your view back to default with a button in the top menu.
You can toggle display settings using the associated button in the top panel, such as the target plane or the safe zones. This will let you choose the amount of elements visible on the map at all times.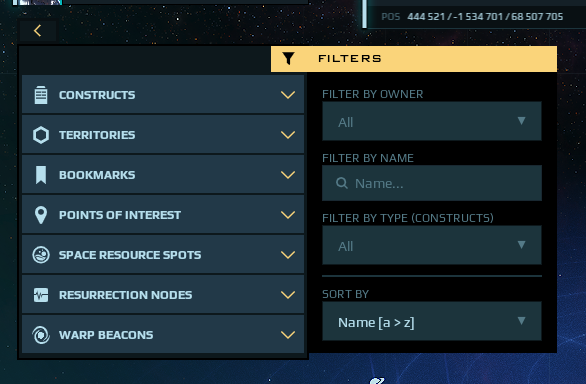 You can select any item with left click, select and move to any item with double-left click, and select, move to and reorient the camera with middle click.
You will also see an exact distance indicator between your avatar and any location (or your current selection and any location, if there is one), by mousing over them. Distances can also be quickly gauged using the grid size indicator at the top.
Players may set destinations, warp points, open planet maps and more from the menu on the top-right of the map when selected. These actions are also served through contextual menus displayed on bodies in the map.
Source Devblog: https://board.dualthegame.com/index.php?/topic/24693-devblog-system-map/