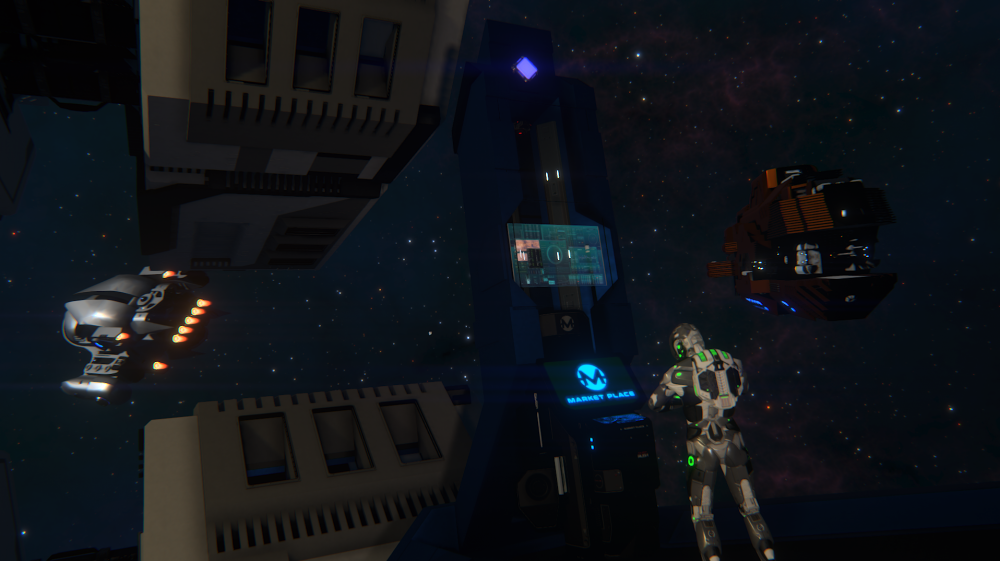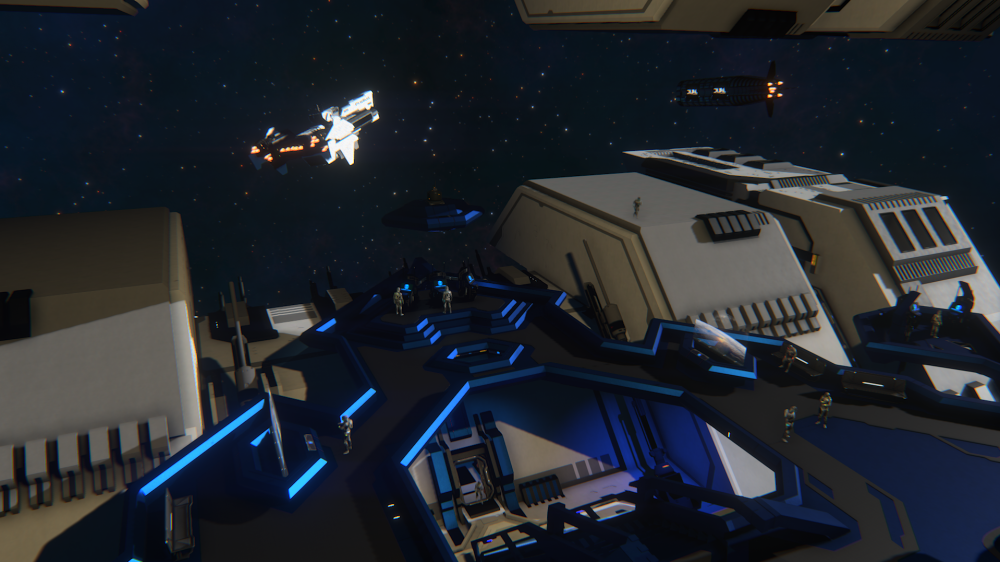 SPACE ECONOMY
With the introduction of The Aegis Market, players may now directly access a bot-free market housed in the void of space. Located in a zero-gravity environment, the Market station provides a new dynamic in the transport of cargo, in that merchandise can be bought and sold without the need to make planetfall.
Players can now transport resources, including from the new Alien Core Units, and sell them at a market using craft designed purely to function in space. This, along with the updates to our Space Warfare feature can provide new design routes to the next generation of player designed spaceships in Dual Universe.
NEW PATHS AND AVENUES TO EXPLORE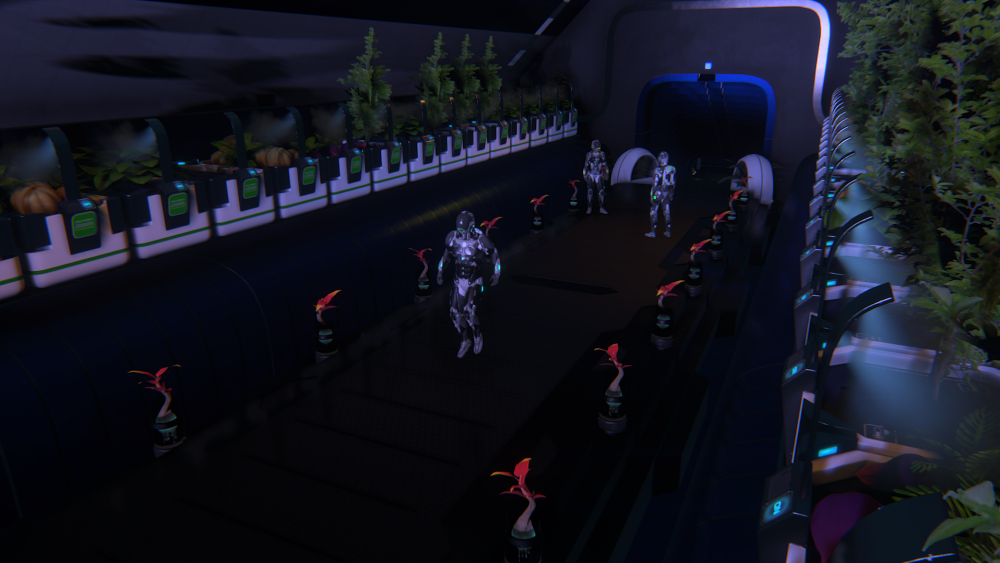 The Aegis Market is a vast place and it's surrounded by landing pads for ships to dock. These pads have teleporters which can then take the players straight to the core of the market. The landing pads are all named after the planet nearest to them, and are only about 1KM away from the Aegis.
A landing pad where ships can dock.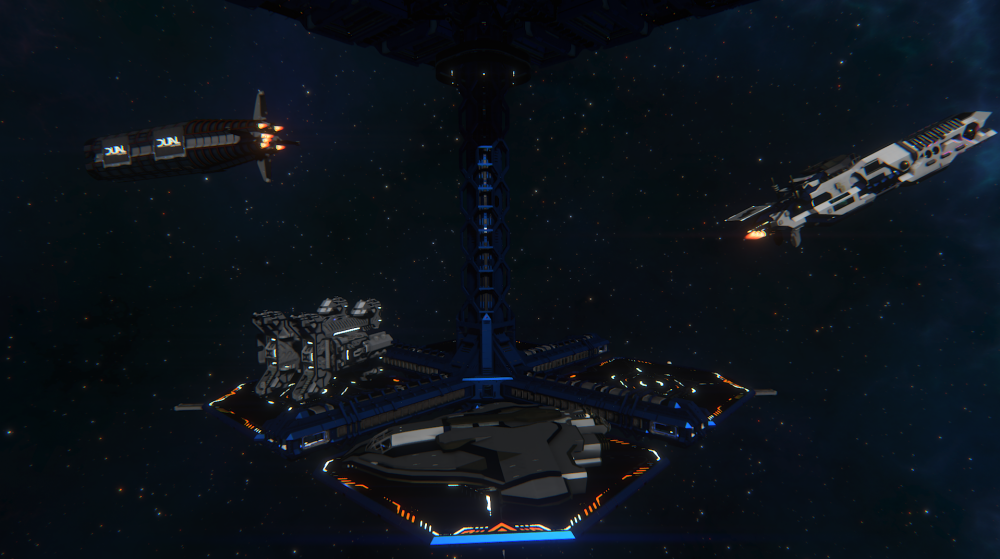 Teleporters leading players to the market.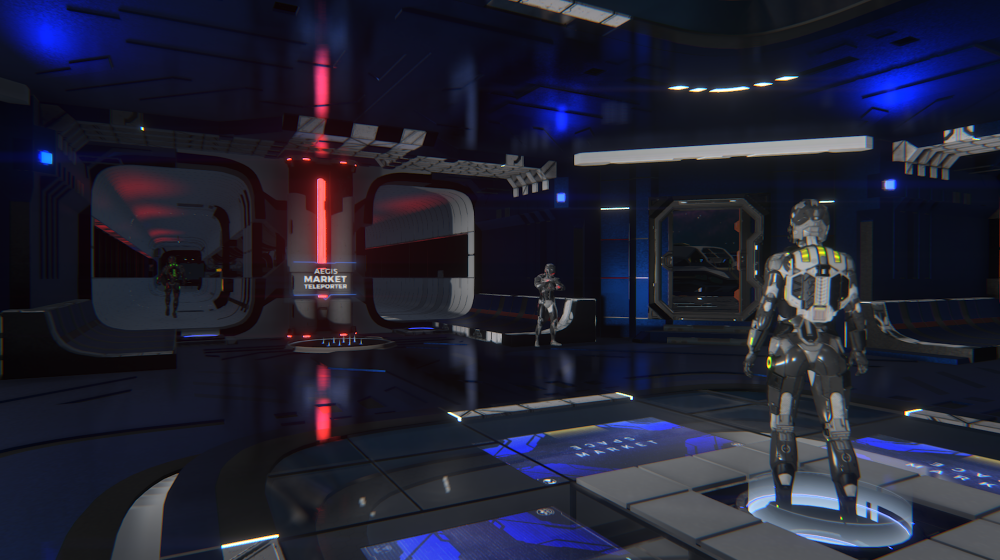 The market is located at the very center point of the safe zone, at roughly equal distance from Alioth, Madis and Thades. There is also a public warp beacon to the Aegis Market available.
Please note that the Aegis Market has an interdiction zone surrounding it. You can't deploy a space core within 50KM of its location. You can however, deploy a dynamic core in this surrounding zone - just like in Aphelia territories on the planets.
Source DevBlog: https://board.dualthegame.com/index.php?/topic/24629-devblog-a-market-in-space/