(Error:106) & LOGIN TIMEOUT (ERROR:0)
If you're facing the issues shown above, you're probably trying to play while the server is off. The game is currently in early access, thus it is not accessible 24/7, but only during time limited sessions.
You can check the sessions' planning at any time right there:
https://www.dualthegame.com/en/server-status/
0 (Error:0)
If you're facing the issue shown above, please do as follow:
- open the port 9630 UDP in output following the instructions listed through the link below, and relog:
https://vz.to/2HWuvW3
If the issue persists afterwards:
- execute these two commands in a prompt window:
  Command 1: tracert phae2aegh6vohz3ko8ee.novaquark.com
  Command 2: telnet dual-lb-ea1-preprod-875166332.us-east-1.elb.amazonaws.com 80
     To open a command prompt in Windows 10: https://www.lifewire.com/how-to-open-command-prompt-2618089
- send the results thus generated to the support service through this form:
https://support.dualthegame.com/hc/en-us/requests/new
Our support team will be happy to dig into this further with you from then.
0 (Error:PLEASE CHECK YOUR INTERNET CONNECTION)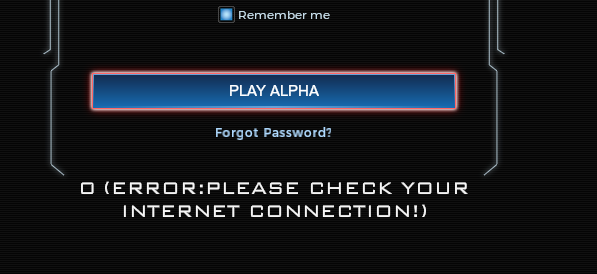 This issue may arise if your playing from China. You unfortunately won't be able to connect to the servers from there.