Additional Content and Functions
The server has been fully wiped! Position, currency, inventory, constructs and planet topology have been reset. Your valid Blueprints should normally have been returned to you.
Alioth has been completely revamped. The planet has been redesigned with a new topology, new biomes, new assets, and a surface four times bigger!
Ore generation has been completely revamped. New Alioth comes along with 15 new ore types (3 for each of the 5 tiers), which you can scan for and mine on all planets. Note that the textures for these new ores are still being integrated. In the meantime, we've put placeholder checker textures in their stead. Hopefully, you won't even notice the difference…
Server and voxel technology have gone through major modifications. Several performance, stability, and architecture-related changes have been made. Hopefully, you won't notice much of a difference, but it is possible that some unforeseen issues arise.
Added several changes to the first time user experience. You will now be transported from the Arkship's bridge to a market Hub where you can get a free blueprint and start your adventure.
Added Large and Extra Large Rocket Boosters. While these things are pretty fuel-hungry, they should get you very far, very fast.
Added Small Antigravity Units. These elements allow you to hover at high altitudes (1km+) at no fuel cost (we're still testing this behavior, so don't see it as final). Although they're very expensive, they allow for the efficient carrying of a very heavy load.
New: Added the Fatten tool. It allows you to completely flatten large areas.
Added many new decorative elements. 

Sink
Shuttered Windows (XS, S, M, L)
Pipes (Corner, Cross, Line 01, Line 02, Line 03, Line 04)
Wooden Furniture (Coffee table, Wardrobe, Sofa, Chair, Armchair, Dresser, Medium Table, Large Table)
Wing Tips (S, M, L)
Shower
Urinal (Careful not getting stuck with this one)
Toilet A
Toilet B
Hull Decorative Elements (A, B, C)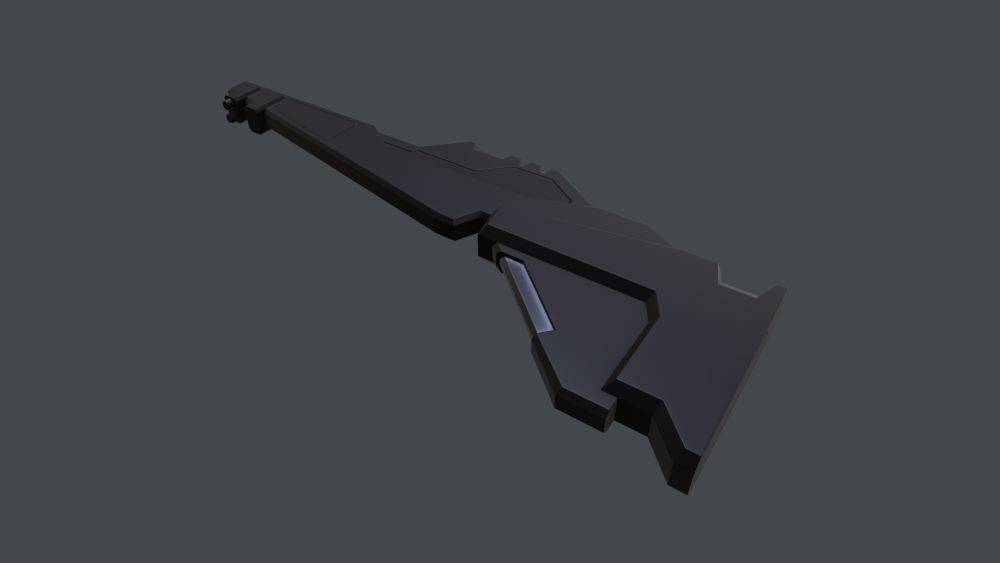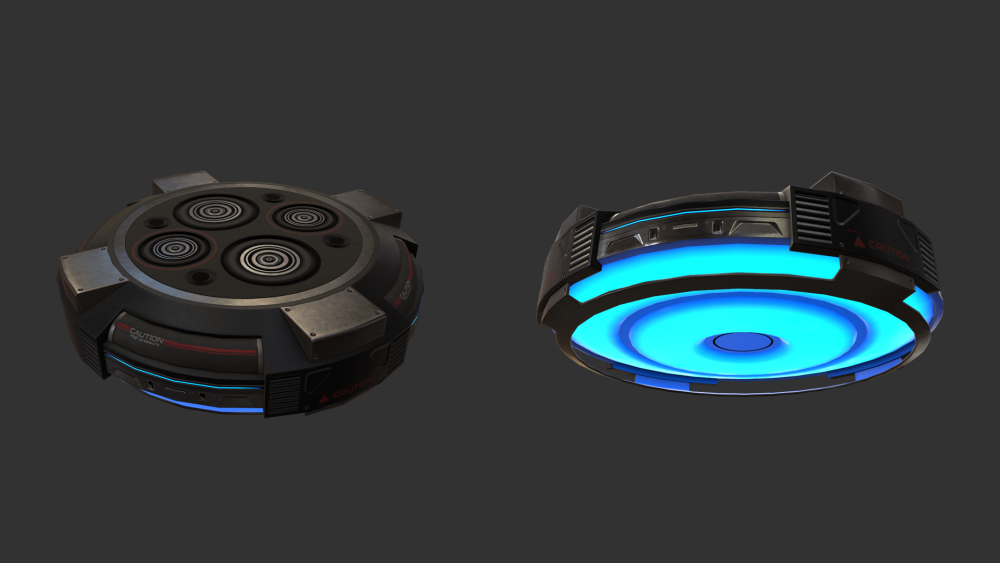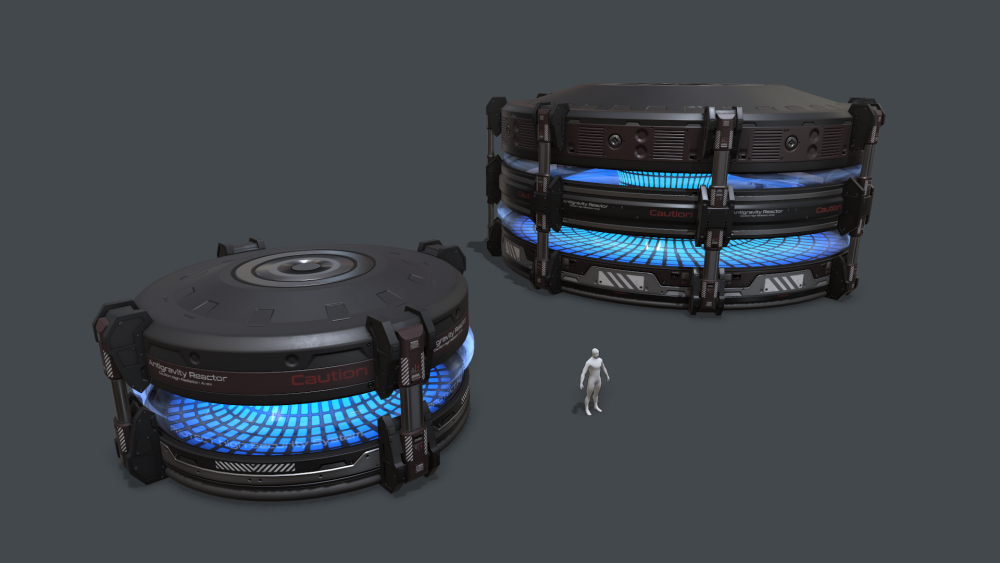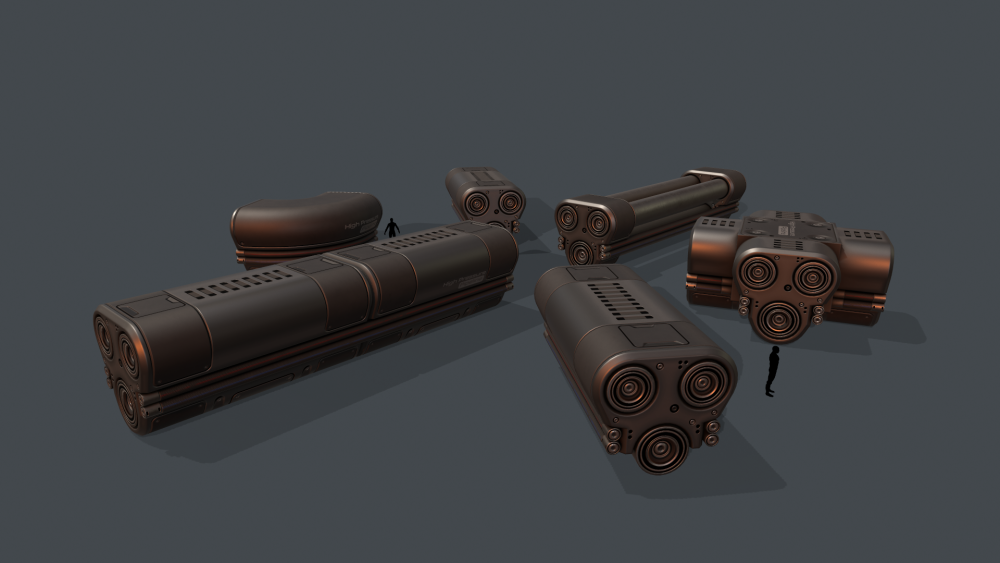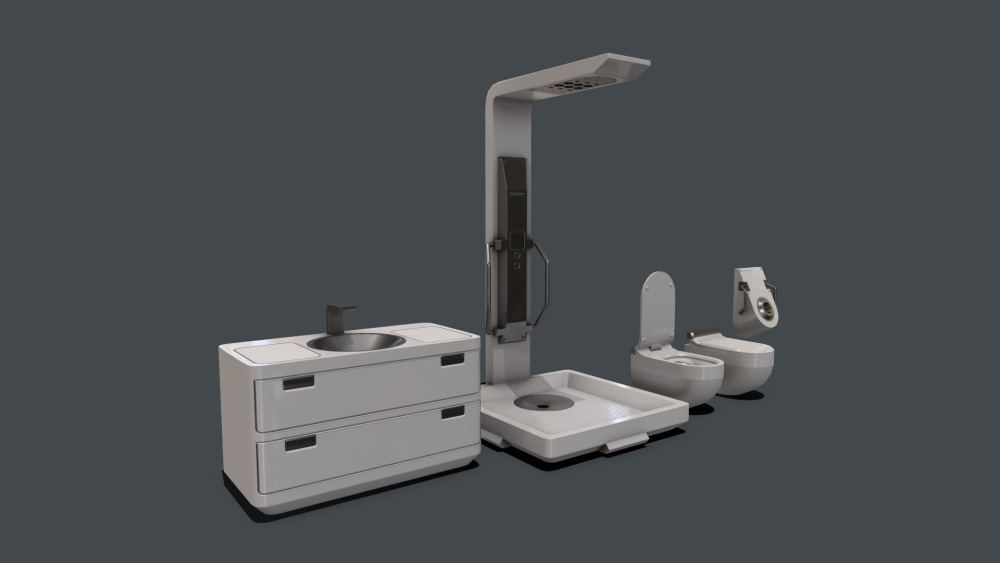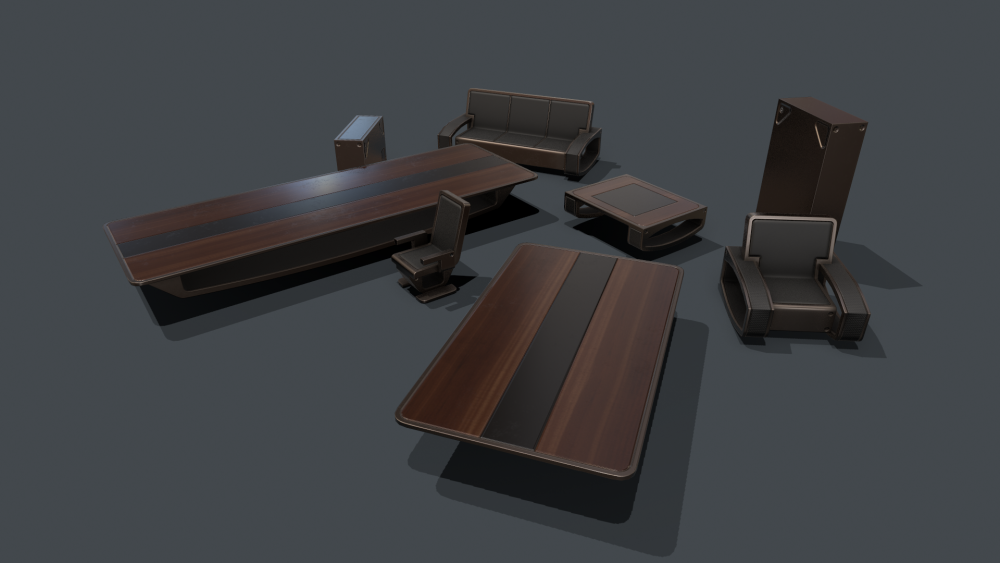 Part of Alioth's voxel cache will now be downloaded along with the client to reduce in-game loading times, expect the client's download size to go up by over 2GB.
Added the ability to lock a nearby player (right-click > lock). This will highlight the player's mesh and attach a dynamic waypoint to their position. The waypoint position is updated as that player moves.
Added the ability to whisper to a nearby player by using right-click > Talk. 
Added some new voxel materials: Brick, Iron, and Copper.
Some old voxel materials have been removed from the game, they were replaced on existing blueprints with similar new ones.
Debug Fetch feature has been turned off but is still visible in the UI.
 
Improvements
Improved some Lua functions so they are now accessible through the "unit" scope and non-kinematic control units. getClosestPlanetInfluence and getAtmosperedensity are examples.
Improved the market interface so the largest categories now act as simple dropdowns rather than items you can toggle. Selecting categories such as "Construct elements" could lead to performance issues.
Improved market UI performance when too many categories are selected at once.
Improved Blueprint deployment so they can now take material and elements from the player's inventory as well, instead of only from the active container.
Changed the getConstructWorldSpeed Lua method name to getConstructWorldVelocity, which matches what it returns better.
Improved several engines and environmental sound effects.
Improved Aphelia's starting monologue so it doesn't keep you from using the teleporter.
Improved the display of an item's size on its inventory slot.
Improved piloting torque behavior at very high speeds.
Improved Primary container behavior so it's now saved even when you restart the client.
Improved container behavior so drag and dropping an item stack that does fit in it will now automatically call the split popup with the maximum numbers plugged in.
Improved Build helper UI. Display of values still needs polish and bugfixing.
New: Improved the initializing time of the scanner.
New: The basic setting of the scanner tool is now 400m.
New: Improved the distance at which vegetation start to appear.
New: Improved the logout /log back in.
Bugfixes
Fixed a bug where holding CTRL with the replace tool would replace selected voxel material with a black one.
Fixed a bug where the character's shadow was missing its head (we know it's soon Halloween, but still…).
Fixed a bug where having several force fields around would severely degrade performance.
Fixed a bug where digging would frequently lead to a "Pending operation" error.
Fixed a bug where several network messages would be sent on failing to release control of a construct.
Fixed a bug where pushing "ESC" wouldn't hide current contextual menus.
Fixed a bug where you would be unable to use a cockpit's custom autoconfigure.
Fixed a bug where Wing elements would generate unexpected forces.
Fixed a bug where the visual effect for Rocket Boosters wouldn't show.
Fixed a bug where the Arkship's icon wouldn't display on the map.
Fixed a bug where blueprints couldn't be deployed while parented to another construct.
Fixed a bug where chat text would appear misplaced.
Fixed a bug where market orders wouldn't show in the "My Orders" tab.
Fixed a bug where large voxel ghosts would show when other players selected specific tools.
Fixed a bug where loading binary chunks in the Lua interpreter could crash it.
Fixed the engines' FX trail missing.
Fixed a bug that prevented the Solar system map to display all the planets.
New: Fixed a bug preventing the new Alioth to be present in the Solar system map.
New: Fixed the smoke's FX.
New: Fixed a bug preventing to set a destination on asteroids.
New: Fix a bug preventing the delivery of a Blueprint from a dispenser if another Blueprint is already present in the inventory.
[EDIT for November, 5th version]: Greatly improved Scanner's initializing time
[EDIT for November, 5th version]: Improved performances when a lot of players are building around you
Crash fixes
Fixed an occasional crash when moving items in and out of containers.
Fixed an occasional server subscription-related crash.
New: Fixed a crash with the consumable bar.
Known Issues
Game may crash upon using the Area Smooth tool.
Smart target is not working with plant case A&B.
Game crashes when entering a construct after it being moved with the maneuver tool.
Game may crash when using the Planet Smooth tool on a mineral ore.
Game may crash when using the flashlight on certain planets.
Some players might not receive the update of planet voxel around them unless they edit it too.
Some players might get the notification of collecting voxel instead of the notification about placing voxels.
A fourth size for mining tools has appeared. It is a temporary debug feature.
Loading and LOD are too long on some setups.
Crash may occur after doing several copies of voxel in Build Mode.
No notification is displayed when mining any ore.
Autoconf is applied every time based on the seat used.
Impossible to activate other elements while piloting.
No feedback on Anti-G repulsor not being plugged to the Anti-G generator.
Crash on being idle for too long when a contextual menu is open.
Crash when adding elements to the consumable bar from the inventory with a Primary Container active and selecting the option  "Default actions to Primary Container".
Huge ghost of selection zone from other players can be seen.
Territory scanner results don't display the territory ID and time information.
Game may freeze on double-clicking a Blueprint in the inventory.
Primary container remains displayed in the inventory even after deleting the container.
Size of elements is displayed twice in the inventory.
Ore sometime isn't displayed on the Scanner tool.
Mining can cause the creation of void hole.
When mining the update of the voxel may stop and prevent the player from mining more.
Detector tool when used sometimes doesn't initialize.
New Alioth is taking a toll on some configuration performance.
When going back to the login screen the client might behave strangely when logging back in.
Some manipulations in the inventory can take a toll on the performances of the game
Textures and icons for some of the new ores are missing
Smoke FX can sometimes appear really dark or green
Fixed: Some players might not receive the update of planet voxel around them unless they edit it too.
Fixed: Smoke FX can sometimes appear really dark or green
New: Repair fail to function if the element is completely broken.
New: Some random crashes while piloting and using vertical booster can occur.
[EDIT for November, 5th version]: Under certain circumstances, inventory size is "unlimited" on the first session
[EDIT for November, 5th version]: Minimap is missing from the piloting HUD
[EDIT for November, 5th version]: Expect the Smooth tool to be non-functional