If you encounter some problems while installing or downloading the game, then you should take a look at the points listed below:
If the downloading is slow, make a speed test here:

http://beta.speedtest.net/

. If you have an Internet Connection below 500ko/sec, the Installer may stop the downloading at some point. We will work on some solution to restart it automatically in the future. For the time being, please restart the Installer, and the downloading should resume where it has stopped.
If you encounter error messages or even crashes when you launch the Installer, or when the downloading is just complete, please check the following points below:




Make sure your antivirus is in "Game Mode" (if it has one, like Avast).

Make sure that your OS version is up to date.

Make sure your Graphics Card driver is up to date.

Make sure to avoid any parallel downloading during the client installation.
 If you get this warning Message from Windows 10: Installer not recognized as a safe application, do as follow:

First click on: "More info"
Then click on: "Run anyway"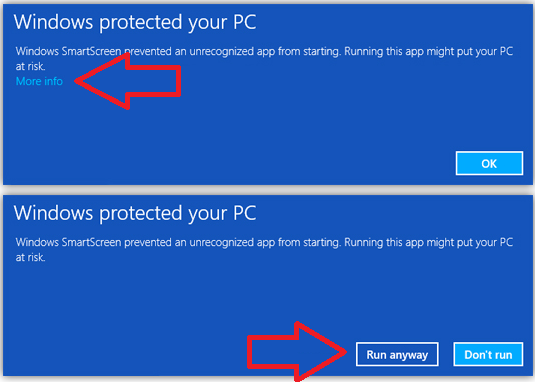 Tried everything here?
If you have tried these steps and still require assistance, please contact our Support service.